Once engaged, it becomes almost unbearable not to shout out to the entire world, letting them know that you are about to get married. However, this rush of happiness has to be restrained to some extent and you need explore better, more fun ways of announcing your engagement.
Email Announcements: E-cards or E-Mailed Photographs
This is perhaps one of the easiest and fastest ways of announcing your engagement. To make it more vibrant, you need to be a bit creative. Rather than just using text in the Email, use an E-card. An audio-visual announcement is sure to make a better impression. The other option is to upload a photograph depicting you and your chosen life partner showing their engagement rings. This photograph can be combined with some text to make the email announcement more personalized and distinctive.
Snail Mail Announcements: Much Slower but Personalized Medium
The exact opposite of an email engagement announcement is using the conventional, hand-prepared correspondence. Use express courier delivery to ensure that the package is delivered safely and quickly. Use customized cards that can be easily ordered. Get the cards printed with a few lines penned by you and your loved one. Choose colorful, scented paper to make the cards more memorable. Combine the cards with small, portrait-sized photograph, depicting you two, as a happy, engaged couple.
Make it Public: Use the Local Newspaper
A rather formal way of declare your engagement is to get a small announcement printed in a popular daily. However, this is a rather mundane way of doing things. Yes, if your friends and relatives are spread across the nation, this option makes sense. Mention your phone number or email address so people can use your updated contact details to personally congratulate you.
Plan a Surprise Engagement Party
This is truly, a fun way of announcing your engagement. Call over your close friends and family members. Just when everybody seems engrossed in their usual chatter, announce your engagement. The real fun lies in people being shocked at first and then realizing this is the kind of news they had been waiting for! Enjoy yourself as your buddies pull your leg for keeping your engagement a secret.
Create a Personal Wedding Website
This is an interactive and undemanding option. It is very easy to get a custom-made wedding website. You can find some unbelievably reasonable packages. Just ensure that you put-up lots of engagement pics. In fact, you can also add pics taken across your courtship period or images of other, special moments. Ensure you use a blog-like format in the portal where people can express themselves. You need to merely distribute the link of this site among your circle of friends. Do this without indicating what it conceals!
Getting it Social: Facebook & Twitter
Our lives are invariably interlinked with social media platforms like Twitter and Facebook. Even celebrities across the world use these to make important announcements. You can do the same. Just update your status as "being married" and type-in a few lines about your engagement.
Use Group SMS Solutions
Bulk SMSing is easily available with a lot of SMS solution vendors offering highly-discounted packages. Just create a few lines related to your engagement and create a list of phone numbers. Ask the vendor to ping everybody on the list with your customized message. This is a slightly-personalized and very affordable way to break news of your engagement.
Please let us know about any other way of announcing the Engagement that we might have missed upon here.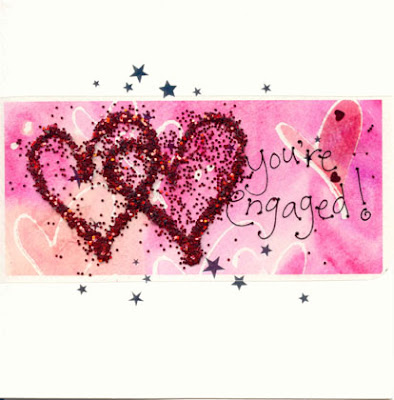 Wedding Guru
arranges for destination weddings at your dream destinations, providing you a truly memorable experience. Be it your dream of having a Royal wedding in a palace, an adventure filled affair in the lap of virgin jungles , a purely romantic beach affair at a pristine beach in an exotic locale, or even a yet unexplored – untried idea, Wedding Guru organizes it all! You could share your dreams with us and we will help you live them! Come and realize your Dream Wedding with us….  visit our website :  
www.WeddingGuru.in
or write to us at  
info@weddingguru.in