1) Monument of Love
The greatest love of all times is of Emperor Shah Jahan and Mumtaz Mahal. India's most popular tourist attraction is the tomb for the Emperor's wife, who dies while giving birth to the 14th child. The heartbroken emperor commanded 20,000 workmen to spend 22 years building the Taj Mahal, a marble and jewel studded edifice. Rumour has it that upon its completion, Shah Jahan ordered his henchmen to cut off the right hand of the chief mason, so that the  building could remain one of a kind, which it has to this very day! the Taj Mahal is truly a symbol of everlasting love of an unforgettable story and simply cannot be missed out in a list such as this!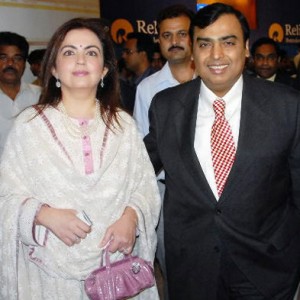 2) Up in the Air
Mukesh Ambani, India's richest man gifted a Rs. 2.4 billion plane to his wife Neeta on her 44th birthday a few years ago. The aircraft is custom fitted with an office and a cabin with game consoles, music systems, satellite television and wireless communication. It also has a master bedroom, a bathroom with a range of showers and a bar with mood lighting. Needless to say, love was definitely in the air!
3) Behind the Scenes
What is romance but spoiling and pampering your loved one? If anything, boys learn from Ben Affleck! During their courtship, the lover boy took it upon himself to pamper J. Lo's most prized attribute – her butt! Oh yes, he bought her a $ 105,000 gem – encrusted toilet seat. He thought she deserved best even when it comes to toilets. A toilet seat encrusted with rubies, sapphires, and diamonds was specially ordered for her. the stones were set inside plastic, so that Jennifer's behinds wouldn't get scratched. Bizarre.. yet thoughtful.
4) Fragrance of Romance
What do you get for a well toned, tanned, highly-swooned-over millionaire who has everything? If you are Posh Spice, alias Victoria, the pop singer who is married to David Beckham, one of the most skilled and prolific soccer players ever, the expectations are high. Something different like an exclusive cologne, perhaps? The one of a kind fragrance of Clive Christian costing $ 50,000 took more than 6 months to produce and came encased in a crystal bottle shaped like, what else, but a soccer shoe. Way to go Posh, you surely tried to bend it like Beckham.
5) Say it with Flowers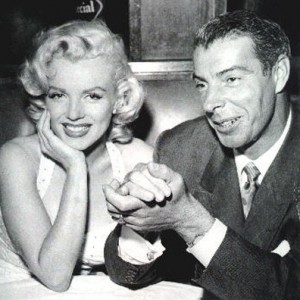 Marilyn Monroe may have dated some pretty powerful guys, but no man showed her more love than Joe Dimaggio, the famous baseball player. After a whirlwind romance, the couple tied the knot, but separated just nine months after. After Monroe's death in 1962, DiMaggio placed a 20 year standing order with a local flower shop to have long-stemmed roses placed on her grave three times a week, showing the world that nothing is more romantic than flowers.
6) Show the Love
Sure, Richard Burton and Elizabeth Taylor's relationship was a roller coaster ride. They married and divorced each other twice, but Burton wooed her with expensive jewellery, like a 69.42 carat diamond. Burton bid on this Harry Winston marvel at an auction in 1969, but lost out to businessman Robert Kenmore whose bid was just over a million dollars. But somehow Kenmore sold the gem to Burton for an undisclosed sum. The Taylor-Burton diamond as it's called, was sold in 1979 for $5 million, after the couple parted ways.