Wedding Cake Tips and Advice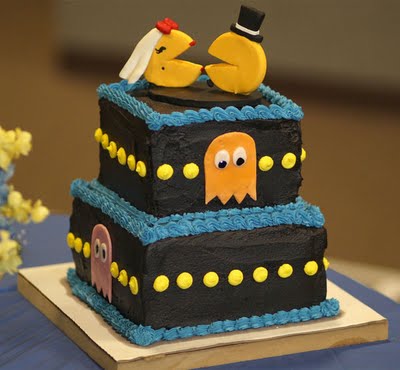 Design
The design of your cake is the creative shape and structure. You may choose to have your wedding cake tiers stacked or create height with pillars and columns. You may wish to create a few novelty features to theatrically display how the bride and groom met or perhaps some hand piped, subtle initials incorporated into the design. There are so many options when it comes to the design of your cake, you will want to be sure that you spend ample time looking through books, magazines, websites, photo galleries and baker's portfolios.
Cake Décor
The décor of your cake can be anything you want. Many people are straying from the traditional white cake and white icing, although these designs are being elegantly reincorporated into weddings. Your décor can be modern, traditional, ornate or very simple. Many couples are opting for carefully handcrafted sugar designs and chocolate decorations on their wedding cakes. There are several different icing options that will give you a variety of choices on what you can do with the décor of your cake. Fruit, flowers, fondant creations and marzipan creations are very popular.
Cake Fillings
There are various filling options that will make your cake unique and one of a kind. The filling is spread between the layers of the cake. Popular fruit fillings include jam, cream, frosting, icing, chocolate, fruit, and buttercream. You can have one flavour or incorporate different flavours that compliment each other and your cake design.
Wedding Cake Flavours
The flavour of your wedding cake can be as simple or complex as the design. The cake should not only look amazing but taste amazing as well. Your guests will quickly eat their dinner just so they can get to the cutting of the cake and they will be dying to try it. There are several popular flavours including vanilla, carrot and chocolate.
Express Yourself
Match your cake with your personality. There are many wedding traditions and you can pick and choose any that you like. Many couples are also now going for humorous cakes. Just like your flowers, invitations and even your wedding gown, you can get as creative and express yourself as much as you want with your wedding cake. You can go traditional, elegant, romantic, fashionable, hip, or au natural. Your wedding cake design, flavour, icing, and filling are completely up to you.
Contact us for good Wedding Cake Confectioners.